A Taste of Mali - Toukassou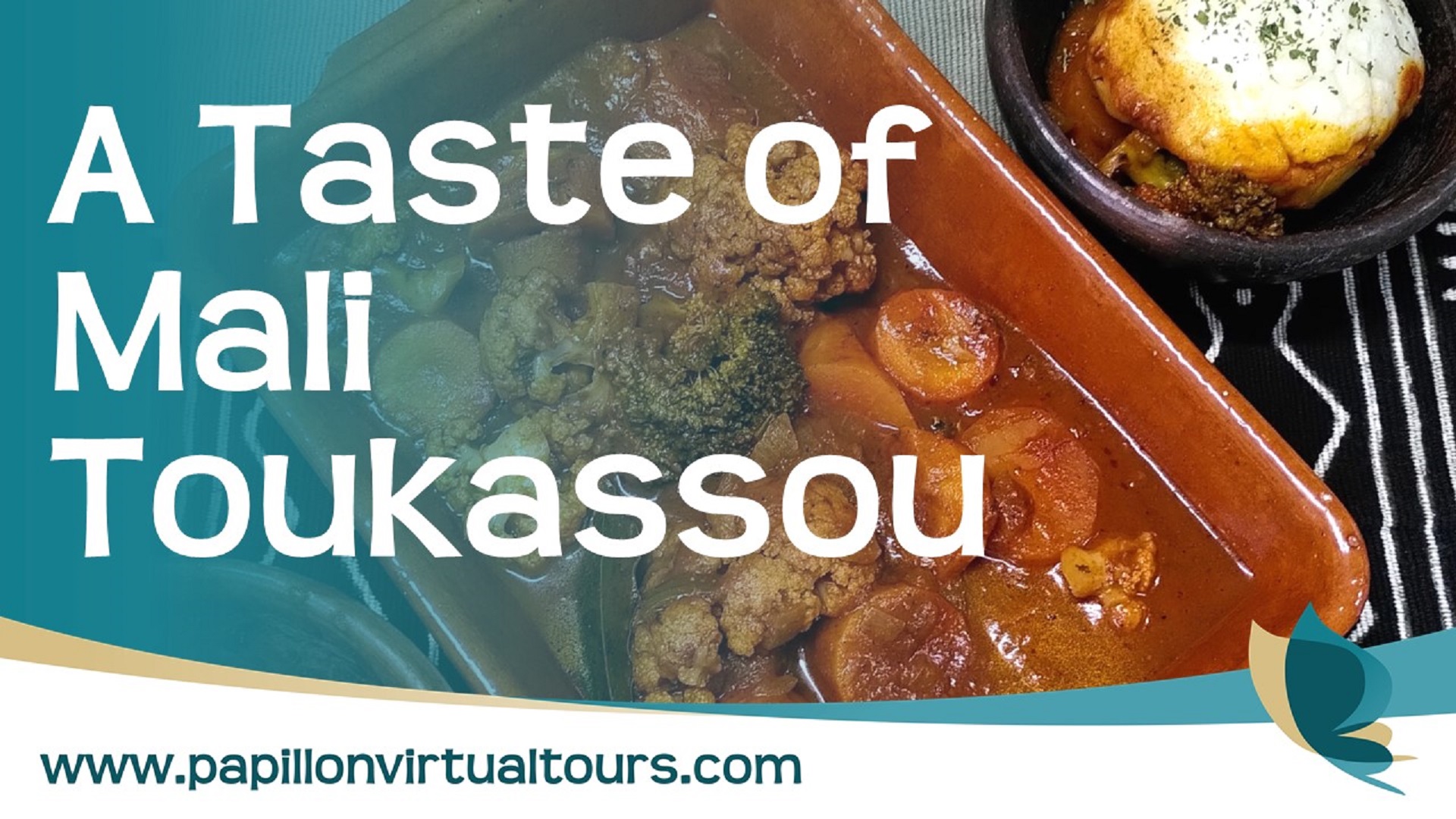 Toukassou is a traditional Malian dish, served at special occasions in Timbuktu. In this video Mariam shows how to prepare the dish the traditional way, and Monique shares her tips for a vegetarian (gluten free) version.

This cooking experience gives back to the cooks and guides of the virtual tours.
Length video: 1 hour, 3 minutes.